Custom tailored application generates color-coded running workouts from time trial information.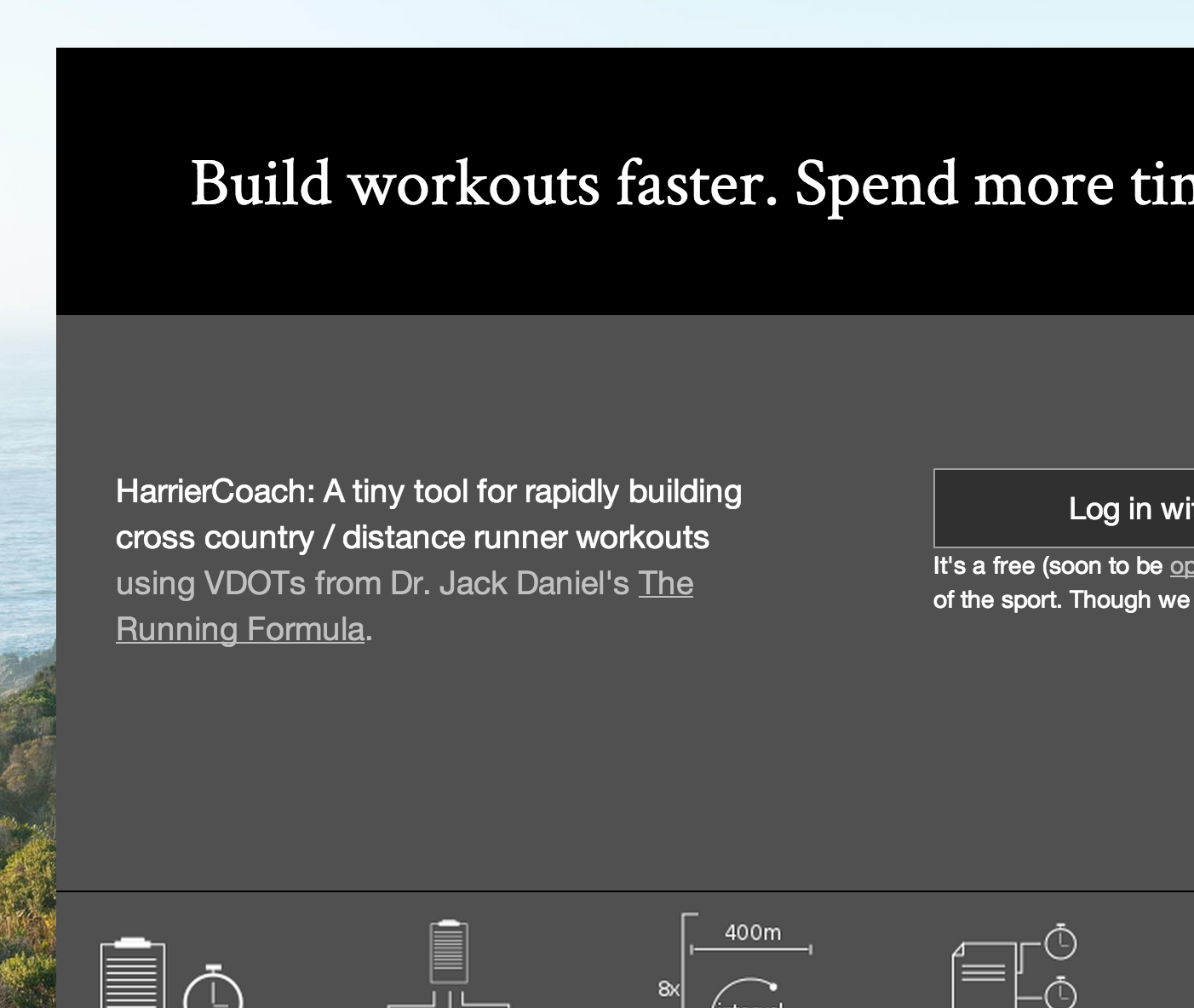 HarrierCoach
Generates color-coded running workouts from "time trial" information and
Jack Daniel's VDOT metric
(used with permission). Resulting PDFs have splits for individual athletes scaled to their abilities. While originally a desktop application written in Python, I have since re-done it as a website and renamed it HarrierCoach.
No longer available.
I began HarrierCoach as a personal project to gain "real" programming experience and to help my high school cross country / track coach,
Micha Porter
.