Open source Python-based tools for analyzing the NOAA AFSC GAP dataset.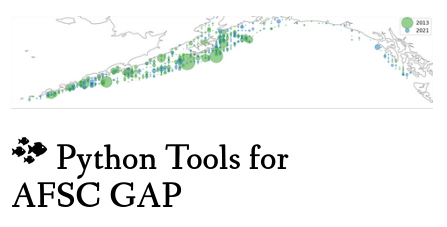 AFSC GAP
Python-based toolset for with public bottom trawl surveys data from the NOAA Alaska Fisheries Science Center Groundfish Assessment Program (
NOAA AFSC GAP
). This provides information about where certain species were seen and when under what conditions, information useful for research in ocean health. There is a paper currently under review which discusses this project's engineering and use of game design techniques to improve data usability.